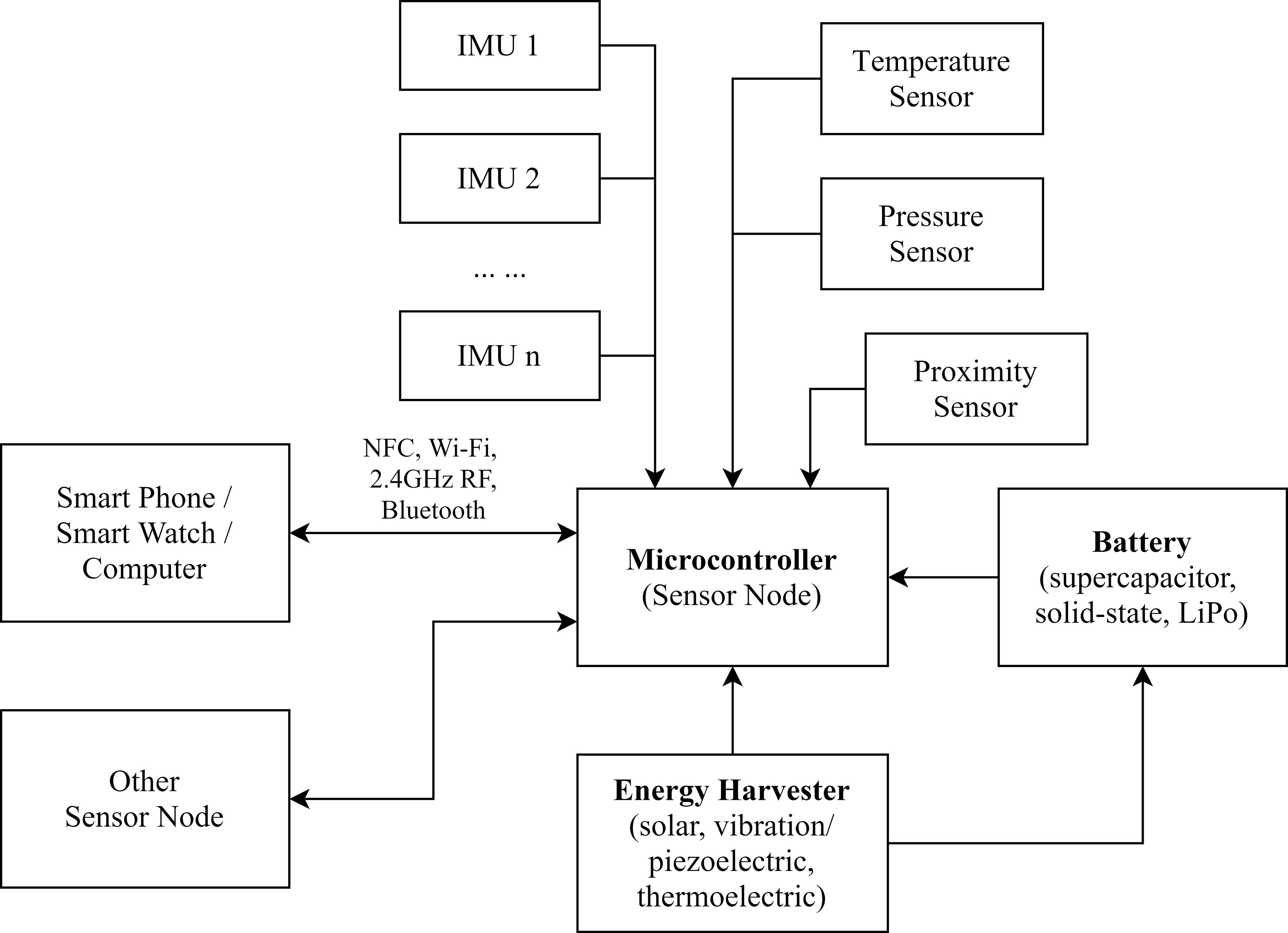 We explore the concept of an interconnected inertial measurement unit (IMU) array as a wireless sensor node in Internet of things (IoT) applications. Using commercial off-the-shelf IMUs and

microcontrollers, we demonstrate that the IMU array has advantages over individual IMU sensor nodes in terms of footprint, power consumption, and application potentials. We propose three applications that leverage the benefits of an IMU array, which are
motion tracking and gesture detection
,
vibration-based movement sensing
, and
water area monitoring
. 
A modular and reconfigurable system consisting of multiple IMUs and a microcontroller was designed to demonstrate the small footprint and low power consumption achievable, which could be adapted to the three applications. A proof of concept user study was conducted to showcase the applications enabled by motion tracking during daily activities.