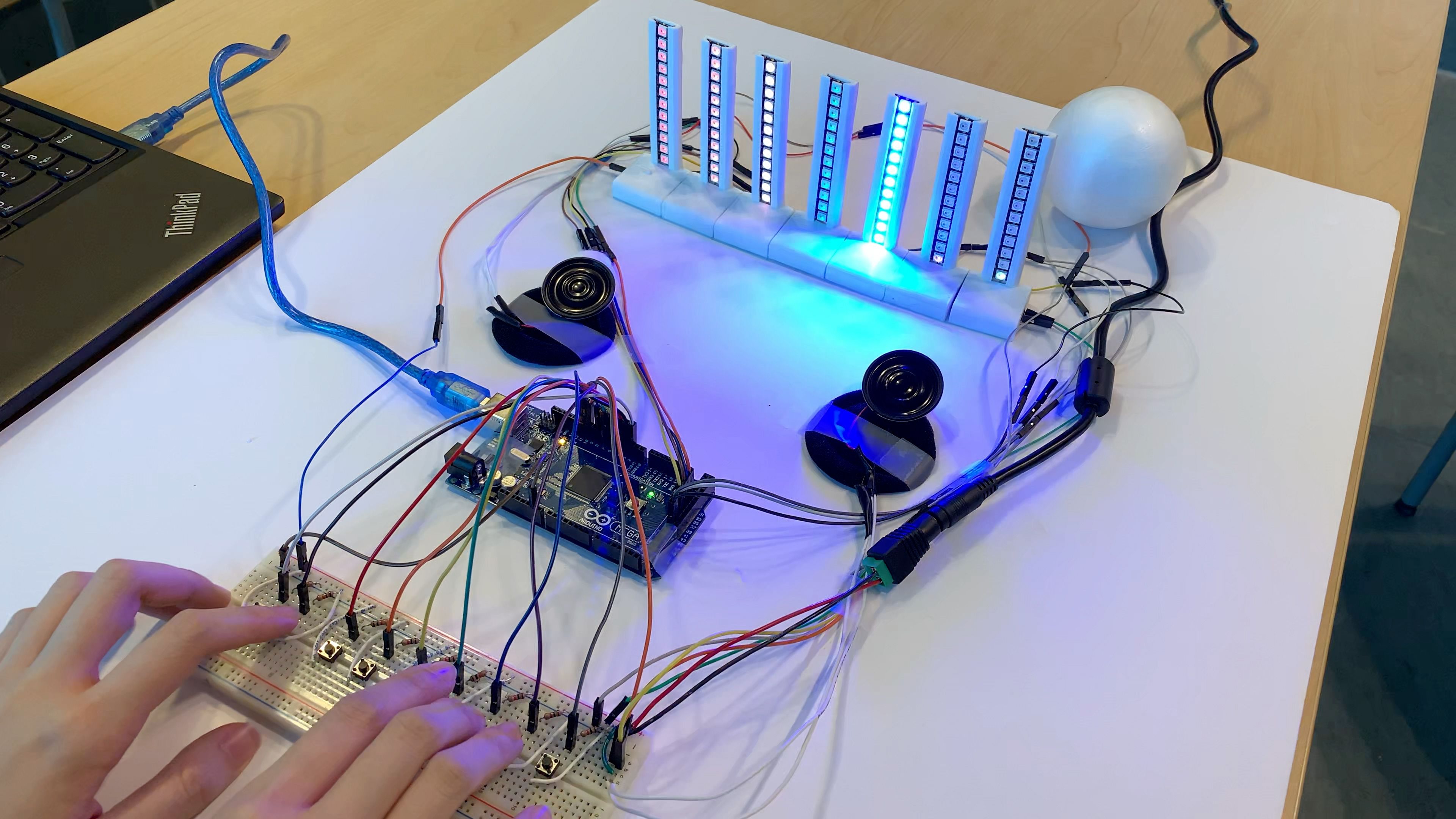 The

Visual Piano

is a musical instrument designed for people with hearing impairment, which transforms musical notes into unique lighting effects and melodies into programmable visual patterns. The project aims to motivate the hearing loss community to enjoy and compose music. 
This project was created by a team of 5 students during the 2019 CU Make-a-thon at Cornell University and won the Entrepreneurship Award.
Team member

: Kunpeng Huang, Qikang Deng, Xinyi Yang, Dongqing Wang, Yisu Zheng
With each button pushed, the corresponding programmable LED strip lights up.
Each LED strip is on an individual module. Multiple modules can be chained together for a wider range of notes.
Automatically play preloaded songs or user recorded melody.
Song: Lemon, Kenshi Yonezu